What is VoIP? VoIP stands for Voice over Internet Protocol and is the technology that converts your voice into a digital signal, which allows you to make a call directly from a computer, VoIP phone, or another data-driven device. Basically, it's a phone service delivered over the internet. Computer software converts your voice/data/video into a digital signal, which is sent over the internet instantaneously.
VoIP technology has improved significantly since first introduced in the early '90s, and has increased significantly in popularity. It's become a must-have for a lot of businesses. In fact, more than one-third of all businesses are now using a VoIP phone system, most of those being small businesses.
What are the benefits of VoIP?
There are several reasons why businesses are switching to VoIP phone systems, call quality being one of them. VoIP systems take advantage of advanced high-definition codecs, making modern VoIP networks sound even better than landlines.
In addition to better sound quality, the cloud has made VoIP a more viable option for small businesses. Rather than having to run a lot of special wiring and installing new equipment, companies that choose a cloud-hosted VoIP phone solution don't need to purchase any equipment at all. In fact, cloud VoIP systems only require a broadband connection to activate making it extremely easy to install and deploy.
VoIP systems eliminate all of the complicated tech support that a typical landline requires. When the landline goes down, diagnosing and fixing the issues is never quick and easy. On the other hand, VoIP is very user-friendly, and with the proper network, should all but eliminate any significant issues that hinder your ability to communicate with your customers.
Using a cloud-based VoIP solution makes it simple to add additional phone lines when new employees are hired. Simply plug another phone into an Ethernet port and you're off and running, making it completely scalable for any growing business.
One of the biggest advantages of VoIP, especially now, when so many businesses have employees working remotely, is that it allows employees to bring their business phone line with them anywhere they go. Most VoIP providers have a mobile app that can be set up to ring when a customer or client calls an employee's business line. Additionally, these apps allow employees to use their business line to make outgoing calls from their mobile phones.
Lastly, the cost is another reason businesses are making the switch. Rather than a fee based on the number of minutes everyone in the company spends on the phone, most VoIP providers charge a simple monthly per-user fee. In fact, there are VoIP providers that allow free access to their services. While free providers usually offer fewer features than paid services, it highlights how low the cost of VoIP can really get. That, combined with not having to purchase new equipment, as well as paying for an IT staff to keep it up and running, it's easy to see why VoIP can be a significant cost-saving option for many small businesses.
VoIP has tons of advanced features. While it matches traditional calling features like call holding, transferring, forwarding, and caller ID, it also includes features like call recording that are much easier than with traditional landlines. Not only that, but VoIP services can offer business tool integration, allowing your calls to integrate with other communication services like chat and email. This can be useful when it comes to organizing communication by party and time, allowing you to seamlessly review a conversation that took place across multiple media.
Is VoIP right for you?
Determining if a VoIP phone system makes sense for your small business really depends on the quality of its network and its needs. You want to ensure you have enough upload bandwidth for the number of phone calls you expect to have running concurrently. You should also factor in whether you have enough bandwidth to handle the other traffic on your network, and whether or not your firewall and router can prioritize VoIP traffic over regular Internet traffic.
For help determining if VoIP is right for your business, call the VoIP experts at Custom Cabling.
Additional articles you might like…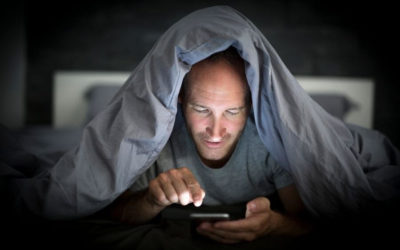 It seems like every wireless provider is boasting about the incredible speed of 5G and the...
read more