Every day more business owners are switching to Managed IT services
As a business owner in Columbus, Ohio, you understand the critical role that technology plays in today's fast-paced and interconnected world. To stay competitive and streamline your operations, it's essential to have a reliable and efficient IT infrastructure in place. That's where managed IT services come in. At Custom Cabling, we offer comprehensive managed IT services tailored specifically to meet the unique needs of businesses like yours.
We will give your small and mid-sized business the proactive IT services it needs to really perform. We can design and implement powerful, scalable IT (Information Technology) solutions for your businesses. Gain a competitive edge with business information at your fingertips, in milliseconds or nanoseconds.

Cloud Computing
Move some or all of your IT functions to the cloud. Enjoy anywhere, anytime computing, minimize costs and maximize uptime.

Firewall & Security
We provide digital security services to protect you and your business. You remain productive and competitive.

Managed IT
Our Columbus-based Managed IT and Network Support services will identify and address your unique needs.

Recovery & Backup
Comprehensively secure your vital business data, and restore operations as quickly as possible with minimal loss of data.

BITS Rescue
Our support team has brought businesses back from the brink of bad IT services. Is your data being held hostage? We can help.

Virtual Servers
Do more with less by virtualizing your technology with digital delivery.
How can IT services benefit my business?
1. Focus on Your Core Business: As a business owner, your time and energy should be dedicated to growing your business and serving your customers, not troubleshooting IT issues. By partnering with us, you'll be delegating the responsibility of managing your IT infrastructure to a team of experts. This allows you to focus on strategic initiatives and core business functions, knowing that your technology needs are in capable hands.
2. Cost Efficiency and Predictable Budgeting: Maintaining an in-house IT department can be costly, especially for small businesses. Managed IT services provide a cost-effective alternative by offering comprehensive IT support and services for a predictable monthly fee. This allows you to allocate your resources more efficiently, knowing exactly what to expect in terms of IT expenses. With our managed IT services, you can access enterprise-level expertise without the overhead costs.
3. Proactive IT Support and Monitoring: You no longer have to wait for issues to occur before seeking assistance. Our team of skilled IT professionals monitors your systems proactively, identifying and resolving potential problems before they impact your business. Through continuous monitoring, software updates, and security patches, we ensure that your network is secure, stable, and optimized for peak performance.
4. Enhanced Cybersecurity: Cyber threats are becoming more sophisticated and prevalent, posing significant risks to businesses of all sizes. With managed IT services from Custom Cabling, you benefit from robust cybersecurity measures designed to protect your sensitive data and valuable assets. Our team implements industry-leading security protocols, including firewalls, antivirus software, data encryption, and employee training, to safeguard your business from potential cyber attacks.
5. Scalability and Flexibility: As your business evolves, your IT needs may change. We offer scalability and flexibility, allowing your technology infrastructure to grow seamlessly alongside your business. Whether you need to add new users, expand your network, or implement cloud solutions, our team is equipped to support your growth and provide the necessary IT resources and infrastructure.
6. Expert Guidance and Consulting: As your trusted IT partner, we provide more than just technical support. Our experienced consultants can offer strategic guidance and advice on leveraging technology to drive business growth and efficiency. We stay up-to-date with the latest industry trends and advancements, ensuring that your technology roadmap aligns with your business objectives and positions you for success.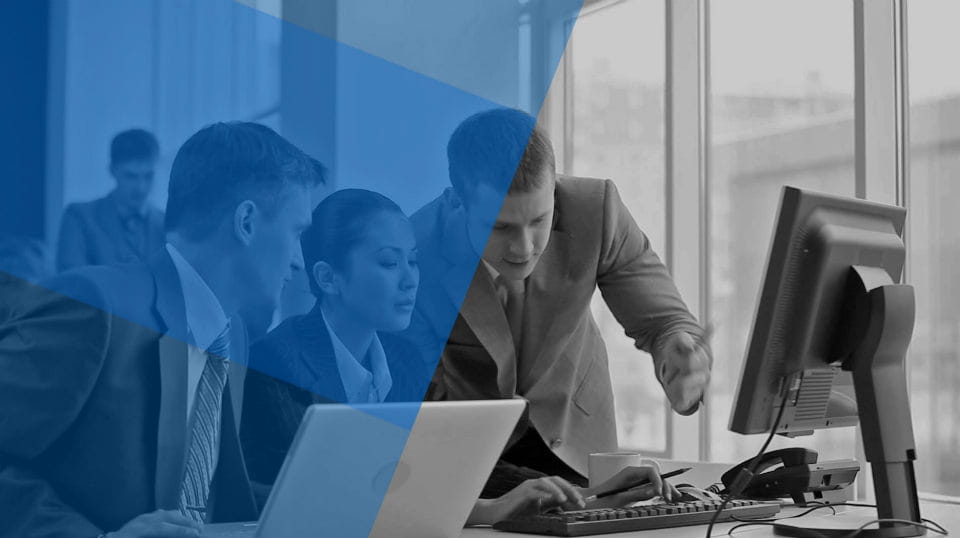 Take Your Business to the Next Level with Managed IT Services
Don't let technology challenges hold your business back. Contact Custom Cabling today to explore how our managed IT services can transform your IT infrastructure, increase productivity, and give you a competitive edge.
Our friendly and professional team is ready to understand your unique business needs and design a customized IT solution that helps you achieve your goals. Trust us to be your reliable partner in navigating the ever-changing technology landscape, allowing you to focus on what you do best: growing your business.