It seems like every wireless provider is boasting about the incredible speed of 5G and the possibilities it creates for our smartphone brandishing, constantly-on-the-go lifestyles. For business owners, especially those hosting remote workers, Wi-Fi speed and network capacities remain at the forefront of the business, now more than ever, but have you heard of WiFi 6?
While it was officially released back in September of 2019, it's only now becoming regularly available.
So what makes WiFi 6 so great and how does it affect business?
WiFi 6 has a much larger network capacity – 4 times as much.
WiFi 6 averages 250% faster in congested environments. In terms of throughput, Wi-Fi 6 is capable of 9.6 Gbps across multiple channels, compared to 3.5 Gbps for Wi-Fi 5.
Wi-Fi 6 improves battery efficiency in connected devices.
What are the benefits of WiFi6 to your business?
While WiFi 6 is a reason for home-workers and schoolers to rejoice, it also means big things for business owners. The number of internet-connected devices per capita in the U.S. is set to surge again over the next couple of years, and the ability to handle all these devices will be useful in places such as data centers, coffee shops, restaurants, or even sold-out home games – remember those? Video conferences (e.g., Zoom, Skype, and Google Meet) have reached saturated adoption now.
Whether we are physically gathering in groups or the office has multiple teams collaborating simultaneously, the efficiency of video conferencing is here to stay. This new volume of data can easily overwhelm your current data and voice network.
The bottom line:
Lightning-fast data with massive amounts of bandwidth have revenue advantages for early adopters. Faster transactions and crystal clear video connections position your business for greater success. With WiFi 6, you could run even the most data-intensive applications, and 4K -8K video quality streaming with hundreds of participants and be free of lagging, bandwidth pausing, or concern about network traffic. Can you imagine it? Your business – only better.
To pressure test your network, upgrade to fiber optics, or upgrade your business to WiFi-6, contact Custom Cabling Services today.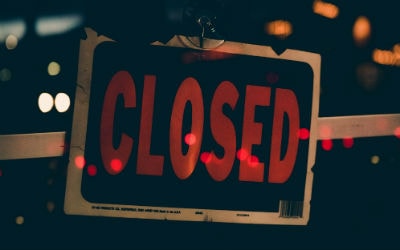 The holiday season is a time of joy and increased business activity, but it also poses security...
read more